Grove Developments Limited v S&T (UK) Limited [2018]
At the end of last year, there was much comment about the Court of Appeal's decision in Grove, which was supposed to provide clarity regarding payment for construction works under the Amended Construction Act. This had previously been shrouded in uncertainty. The Supreme Court has now given permission for the Court of Appeal's decision to be appealed to it, and so the construction industry will be waiting with bated-breath for the Supreme Court's ruling.
The United Kingdom Government has released (4 September 2019) new guidance on public procurement processes in the U.K in the event of a "no deal" Brexit. How would the procurement of major infrastructure in the U.K be affected, and what can contractors and authorities do now to prepare?
The Building Act 1984 sought to reduce the administrative difficulties inherent in building control and provide a less bureaucratic system through independent certification by Approved Inspectors (AIs). This led to the formation of Construction Industry Council in 1988 which now regulates private building control by approving inspectors thus affording the industry the choice between private Approved Inspectors and Local Authority building control.
4. Addition to FIDIC's Rainbow Suite - Emerald Book
In May 2019, FIDIC launched the new Conditions of Contract for Underground Works – this latest addition to FIDIC's Rainbow Suite will be known as the Emerald Book.
In other news...
Clyde & Co grows global team
We have recently grown our presence in key global hubs with the hires of Stephen Jurgenson in London and Jon Howes and Sean Hardy in Singapore. Stephen joins from Winston & Strawn and works on project development and finance, banking and institutional finance, corporate lending, mergers and acquisitions and PPP matters. Jon Howes joins as joint head of APAC Infrastructure and Sean Hardy as Partner, both from Pinsent Masons MPillay LLP. Jon specialises in domestic and international arbitrations, mediation, adjudication and expert determination, and Sean is an arbitration specialist with a focus on the infrastructure, construction and energy sectors. These hires in Singapore are in line with our strategic objective to capitalise on the growth potential of the construction sector in Asia.
These hires complement the expansion of our team in Newcastle through the additions of legal director Andrea Gardner, senior associate Claire Cutmore and associate Anastasia Babi. The expansion of the team in Newcastle mirrors the growing presence of Clyde & Co P&C lawyers in key locations across the UK – for example in London, Manchester and Bristol – wherever our clients need us.
Events
CN Summit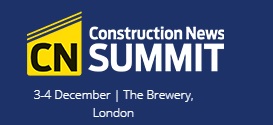 Clyde & Co were proud to be the legal partner of the Construction News Summit 2019 between 3-4 December - an event that brings over 400 major industry figures from public and private sector clients, to main contractors and their supply chain, to discuss how you should be adapting your future business strategy and remain competitive in the future.
FIDIC International Contract Users' Conference

Clyde & Co also sponsored the FIDIC International Contract Users' Conference on 2 December. This event will be led by FIDIC experts who will explore the main changes in the FIDIC Suite of Contracts and the reasons why these were decided by FIDIC to be necessary or an improvement.
International Procurement and the impact of Brexit on supply chains
Clyde & Co co-ran an event on international procurement and the impact of Brexit on supply chains, with international procurement consultancy Achilles on Tuesday 12 November in Madrid. This half day event aimed to provide buyers and suppliers with the chance to hear from leading experts in the field on how procurement and supply chains might be affected after Brexit, what they should be aware of and steps to follow.