But once the dust has settled on victory, every self-effacing lawyer should use the benefit of hindsight to assess whether the same result could have been achieved at an earlier stage, without the expense and stress of trial.
In the last couple of weeks our pioneering Project Martello counter-fraud strategy has provided the tools for defeating two claims even before witness evidence had been served. In both cases the evidence was constructed and delivered so swiftly that the recipients needed little persuasion before realising it was pointless in persisting with the claims to independent adjudication; they would lose.
The first claim involved a builder alleging a broken elbow after falling from a wobbly scaffold tower while working for a property maintenance company. In fact, he jumped off when his belt snagged on the side of the tower before being helped off by a colleague. Not only did he lie about the accident circumstances, he also never sustained any injury.
The problem was a fairly familiar one when dealing with older claims: the source of our information was an employee who had since left the company, therefore we could not rely on his support. There was little point tracing this employee because of concerns over his reliability, having been dismissed for embezzling company money.
Fortunately, Project Martello offered a solution to defeating the claim without the need for witness evidence. We obtained a video showing the Claimant holding a rolled steel joist on the day after he allegedly broke his elbow.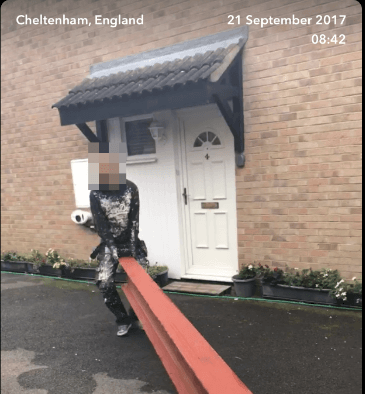 It is not particularly controversial to conclude he could not have been able to carry such a heavy object the day after fracturing an elbow, but there remained obstacles to us pleading fraud; a valid explanation for delayed hospital attendance had been provided in his medical evidence.
Rather than disclose the video, we used it to test his honesty. He failed that test, providing a clearly dishonest response to our questions. We served the evidence with an amended defence and the Claimant immediately discontinued the claim.
The second claim involved a decorating business at a residential address where a scaffold plank fell on the head of the occupier's son. The Claimant sustained a very superficial wound to the back of his head and laughed it off according to the decorator at fault.
The claim appeared unremarkable until liability was admitted when the Claimant's health suddenly and inexplicably took a turn for the worse. The most startling development was the addition of a previously unmentioned symptom, tinnitus. Concerns were well and truly aroused after we found videos showing the Claimant training as a boxer, posted on Facebook two months post-incident.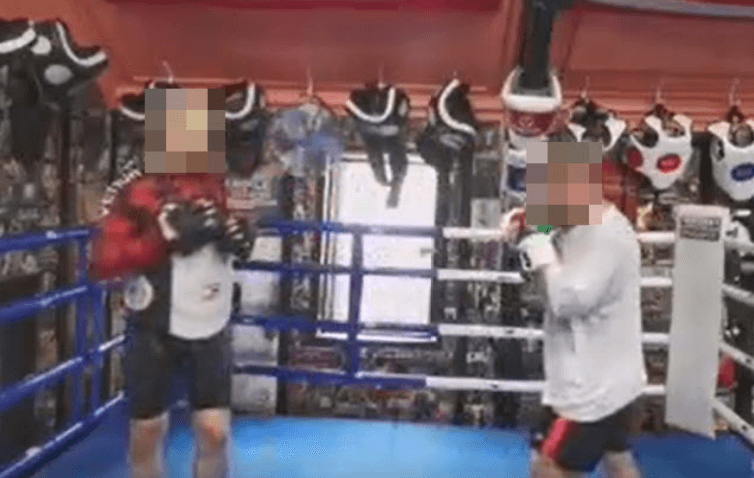 Exploiting the contradictions between the presentation of his injuries to medical experts and his clearly observable functionality in the videos, we quickly obtained the evidence needed to plead dishonesty. The strategy took him completely by surprise. This was evident in the tone of the letter he sent in response.
Throughout the response, he attempted to explain that inconsistencies arose due to a combination of concussion-induced memory loss, typographical errors, memory loss due to the passage of time, experts failing to record pertinent details, experts misinterpreting images and trauma-induced disassociation. As preposterous as they objectively appear we could not prove that any of these excuses were in fact lies.
However, his explanation for one particular inconsistency was clearly untrue. He attempted to pass off as a typographical error his Part 18 response that he couldn't return to boxing until August 2020. He explained that he meant to write August 2019.
It was obvious from the context that this wasn't a typographical error. Earlier in the response he stated his return to boxing was delayed by Covid-19, so he could not have meant to write 2019; he had to have meant what he wrote.
That his explanation is untrue is clear to any bystander. This begs the question: if it is clear to us, why did the Claimant write it?
There are two possible answers. Either he believed he could deceive us with such an explanation; or he felt there was nothing wrong with what he was doing.
The evidence suggests it was the latter.
He was fully aware he was exaggerating the claim. He hinted as much, stating (my annotations):
"As above, it doesn't take having a medical degree to know the severity of the injuries that could be caused by this specific accident. In actual fact I believe I got off very lightly due to my physical fitness at the time and I could or should perhaps be dead right now or severely disabled. A lesser agile or less fit person could have suffered a broken neck or fractured skull or both, or even worse internal head injuries."
He was diagnosed with permanent tinnitus and neck pain for 12-18 months. Someone genuinely suffering with these injuries would not belittle them by suggesting "I got off very lightly".
The big question is whether he considers this exaggeration to be dishonest or morally wrong. It is clear he does not. He conceded nothing and proceeded to criticise the insured. He stated: "for the Defendant to state…proves how little concern there is for the bad working practices of the Defendant, their employees, casual or otherwise who work for them."
He went as far as to state that the litigation had been motivated out of an altruistic desire to ensure "that [the company ]would be held accountable for their actions and so that they would put measures in place so that they didn't cause an accident of this significance or nature ever again, otherwise they could potentially end up killing somebody".
As far as he is concerned, he had done nothing wrong. If he has told a mistruth here or there, the means were justified by the ends, to protect the safety of others.
It is clear he felt a sense of entitlement to exaggerate the claim to an extent corresponding with (his perception of) the seriousness of the company's negligence and the consequences which could have followed. Put another way, he felt the company's negligence and his efforts to nullify that perceived threat to society absolved him of any dishonesty or moral wrongdoing.
The Claimant was oblivious to the dishonesty of his actions. He was unconsciously dishonest. It is this defect which Project Martello has been designed to exploit in fraudulent claimants. They are unwittingly drawn into providing the very evidence which proves their dishonesty. The reason the strategy is so successful is because they don't realise the potency of the evidence they're giving away until it's too late.
Clients appreciate the benefits of the strategy. One of the victors in these two cases stated:
"We as a company … are very appreciative of the work carried out by Clyde & Co LLP and also Aviva Insurance, who did their upmost to investigate what was an exaggerated claim, on our behalf. Thanks to their hard work, the claim was deemed dishonest and was discontinued. This sort of behaviour in business can be very disconcerting but with the support of Clyde & Co and Aviva we managed to resolve the claim and the correct outcome was achieved."