Clyde & Co strengthens global network with 2023 partner promotions
Press Releases 2023年4月20日 2023年4月20日
Clyde & Co, has today announced that it made 26 promotions to equity partner over the last 12 months. 22 of these are effective 1 May 2023, while the other four promotions were made out of course in summer of 2022, following the merger with BLM.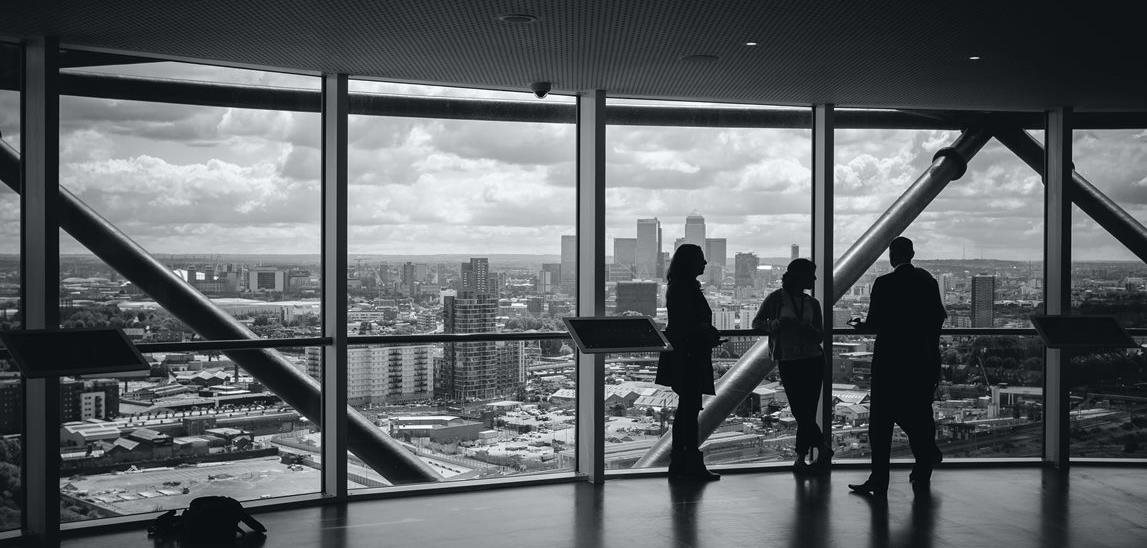 These promotions further strengthen the firm's expertise and globally integrated offering, with promotions in Insurance, Projects & Construction, Real Estate, Disputes, Corporate, and Energy, Marine & Natural Resources.
Partners have been promoted worldwide, with two in APAC (one in Singapore, one in Brisbane), two in Europe (Paris and Dusseldorf), four in North America (two in the US, two in Canada), five promotions in MEA, all of which are in Dubai, and 13 in the UK (six in London, two in Manchester, two in Bristol, one in Cardiff, one in Birmingham and one in Edinburgh).
The promotions reflect the firm's continued broad growth across its regions and practices. Five promotions in Dubai, the highest figure to date in this office, is further evidence of growth across the MEA region following the opening of an associated office in Egypt in February 2023.
Carolena Gordon, Clyde & Co's Senior Partner, comments: "As a firm, we unequivocally pursue excellence in our chosen sectors and seek to provide expert, integrated counsel and service to our clients worldwide. It is therefore incredibly rewarding to be able to promote exceptional talent across the globe and help people build fulfilling careers with us.
"Our new partners embody our core values – not only do they have the professional skills, commercial understanding and sector specialism to allow them to excel for our clients, but they work collaboratively, act with ambition and lead our diverse teams with understanding and care. They are a credit to the firm and I wish them well as they join our 500 strong partnership."

Promoted to Equity Partner
APAC
Junxiang Koh – Singapore (Disputes)
Stefanie Luhrs – Brisbane (Insurance - Cyber)
Europe
Michael Conrad – Paris (Projects & Construction)
Paul Malek – Dusseldorf (Insurance)
MEA
Alexa Hall – Dubai (Projects & Construction)
Alexandra Lester – Dubai (Disputes)
Sherif Maher – Dubai (Disputes)
Jeremy Munce – Dubai (Projects & Construction)
Leonard Soudagar – Dubai (Energy, Marine & Natural Resources)
North America
Gabriel Archambault – Montreal (Insurance)
Christopher Bakker – Vancouver (Insurance)
Meghan Dalton – Chicago (Insurance)
Yvonne Schulte – Los Angeles (Insurance)
UK
Rosehana Amin – London (Insurance)
Seaton Gordon – London (Insurance - Cyber)
Sam Holden – London (Insurance)
Stephen Lintott – Manchester (Real Estate)
Kate Lister – Bristol (Projects & Construction)
Craig McAdam – Manchester (Disputes)
Alexander Oldershaw – London (Insurance)
Tara Smith – London (Energy, Marine & Natural Resources)
Tom Tippett – London (Corporate & Advisory)
The following promotions were made in an out of course promotions process as part of the firm's merger with BLM:
Jane Lang – Cardiff (Insurance - Healthcare)
Gemma Pearce – Bristol (Energy, Marine & Natural Resources)
Alison Siniver – Birmingham (Insurance)
Shirley Wyles – Edinburgh (Insurance - Casualty)
结束