China's 'Belt & Road' - Implementation Challenges and Kenya's Railway Megaproject
23 October 2023 23 October 2023

Projects & Construction
China's trillion dollar 'Belt & Road' initiative is one of the largest infrastructure and investment projects in history. Unveiled in 2013 and with a target completion date of 2049 (coinciding with the centennial of the founding of the People's Republic of China) studies predict that this centrepiece of Chinese foreign policy - involving projects and investment across over 150 participating countries - could dramatically boost trade flows, cut the costs of global trade, and increase the GDP of developing countries.
Officials and leaders from 140 countries and 30 global organisations were in Beijing this week attending the Belt and Road Forum for International Cooperation, marking the initiative's 10th anniversary.
Putting issues regarding the pros and cons, politics and financing of Belt & Road initiatives to one side, which media coverage tends to focus on, Belt & Road projects are often particularly challenging in terms of execution. A study by Aid Data in 2021 estimated that approximately 35% of Belt & Road projects have encountered significant implementation problems.
This is not surprising. Major infrastructure projects are always challenging undertakings. Significant time and cost overruns, for example, are extremely common. By their nature the implementation of Belt & Road projects – typically in low-income countries with less mature political and legal frameworks, less existing infrastructure and resources to support project execution, and often in challenging geographical locations – is fraught with difficulties.
The Standard Gauge Railway (SGR) megaproject in Kenya, which Clyde & Co Partner Sean Hardy recently travelled on, is a prime example of a Belt & Road project which has faced the full gamut of execution difficulties.
The SGR, the first section of which opened in 2017, runs alongside the old Uganda Railway which was built by the British in the 1890s. The old railway had been nicknamed the 'Lunatic Line' on account of challenges which included its remote location, huge cost and two male lions – the 'Tsavo Man-Eaters' - who based on modern estimates killed around 30 workers during construction.
Although lions have not been a problem this time around the new SGR has faced other serious implementation challenges.
The upsides of job creation and improvements to domestic transport are not intended alone to justify its US$3.6 billion cost, given a key objective of the SGR is to connect the port in Mombasa to Uganda and beyond in terms of freight transport. However, as a result of piecemeal planning and development and other challenges, the SGR currently ends some distance shy of the Ugandan border.
Uganda then terminated earlier this year its contract for the construction of its own SGR, to link up with Kenya's and connect to the port in Mombasa, and Uganda may be shifting its focus to the development of the separate transnational rail network through Tanzania to the South. Kenya and Uganda have committed to improving connectivity by upgrading parts of the century-old Uganda Railway (i.e. effectively following the World Bank's advice from 2013 that doing so could provide most of the benefits of a new SGR at a lower cost) but there is currently no clear path to Kenya's SGR becoming transnational.
Kenya's SGR has also been subject to complaints regarding its environmental impact, with the line cutting through Tsavo National Park, and corruption scandals involving Kenyan officials. This followed earlier challenges regarding land repatriation and compensation issues, including protests, which caused delay.
Perhaps most strikingly, the Kenyan Court of Appeal had found that the project's procurement failed to comply with Kenyan procurement laws, including as a result of the lack of a public tender process. However, the Supreme Court recently overturned that decision and confirmed that the procurement of the SGR was legal under Kenyan law.
From Kenya's perspective there is time yet for its SGR to prove its worth. However, there is a risk – particularly if the SGR does not eventually become transnational, which is largely outside of Kenya's control – that it could also be dubbed a Lunatic Line.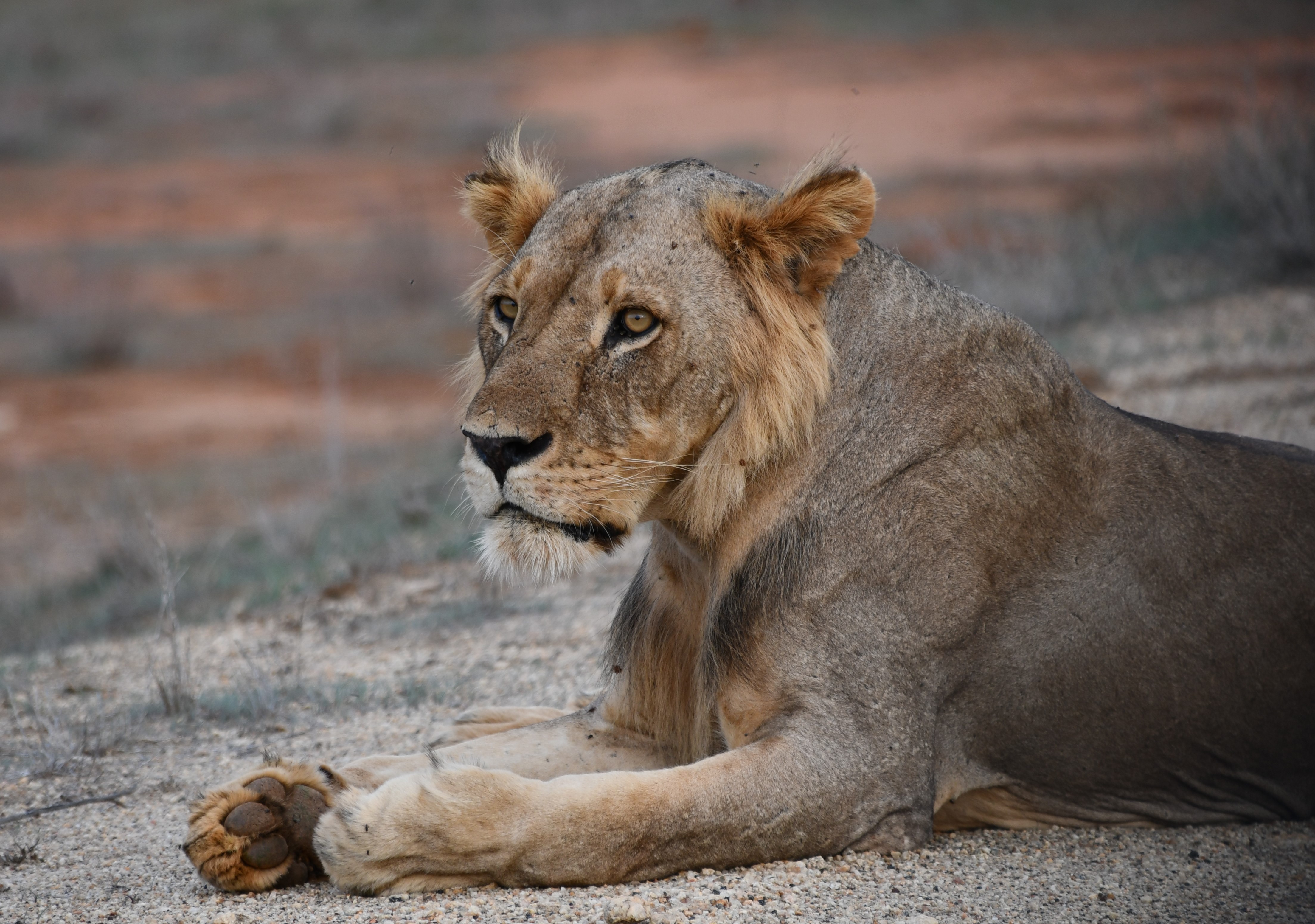 Sean Hardy, Partner, photographed this male lion in Tsavo National Park (who, like the Tsavo Man Eaters, is 'maneless'), a few miles from the SGR.
End