Cape Town
Clyde & Co Cape Town
4th Floor, North Wing, Nedbank Building, Clock Tower Precinct, Victoria & Alfred Waterfront
Cape Town 8001 ZA

Clyde & Co Cape Town provides advice across all lines of insurance and reinsurance business
Clyde & Co is one of the largest international law firms operating in South Africa, with a strong presence in Cape Town and Johannesburg.
We are South Africa's leading insurance law firm and our Cape Town team advises on all lines of insurance and reinsurance, including aviation, construction and engineering, financial institutions and D&O, personal injury, product liability, professional negligence, property and public liability.
Our Cape Town lawyers have particular experience in the aviation marine, healthcare and insurance sectors.
Our insurance sector specialists in Cape Town work with all of the major insurance companies on the African continent. We handle claims across every line of insurance and reinsurance business, and understand the pressures and challenges of complex projects.
We also advise clients on dispute resolution, whether it is insurance, marine, or purely commercially related. Our disputes experience in Africa is second to none. We assist clients in resolving disputes by the most effective means, including negotiation, adjudication, conciliation, mediation, arbitration or litigation.
They're a leading insurance firm and they can deal with international matters, and their professionalism and timing is great, and litigation-wise they know what they're doing.

Chambers Global 2022 - South Africa
They offer sound advice and guidance and strive to make our work easier. They manage highly technical situations for us which require fast turnaround times, attention to detail and time-consuming effort. They are always available to give assistance whenever needed. They are a really fantastic firm to work with.

Legal 500 EMEA 2021 - South Africa
They are our go-to firm on most matters as a result of their responsiveness, understanding of our business and value for money.

Chambers Global 2021 - South Africa
Best expertise in the market. Very client focused. They take time to understand the client's needs.

Legal 500 EMEA 2020 - South Africa
The firm leaves a great impression - they are well established, educated and client-driven. They ensure that the client is always looked after.

Chambers Global 2020 - South Africa
One of the best when it comes to the insurance-related work that we do. They're very knowledgeable, and really try and get things resolved as quickly as possible.

Chambers Global 2020 - South Africa

Litigation and Dispute Resolution Team of the Year (Large Sized Practice)
Africa Legal Awards (AFLA) 2022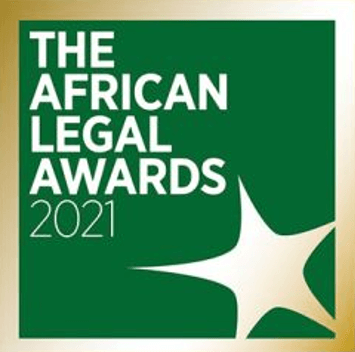 Property & Construction Team of the Year - International
African Legal Awards (AFLA) 2021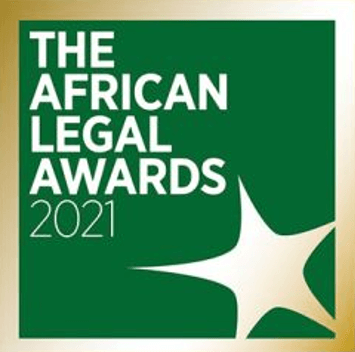 Specialist Law Firm of the Year
African Legal Awards (AFLA) 2021
Go to next section
Contact