Clyde & Co's Chris Murray raises £3,855 for charity after swimming from Spain to Morocco
Press Releases 03 November 2023 03 November 2023

Casualty claims
Clyde & Co partner, Chris Murray, has raised more than £3,800 for charity after swimming across the Strait of Gibraltar, a perilous 15km journey between Spain and Morocco.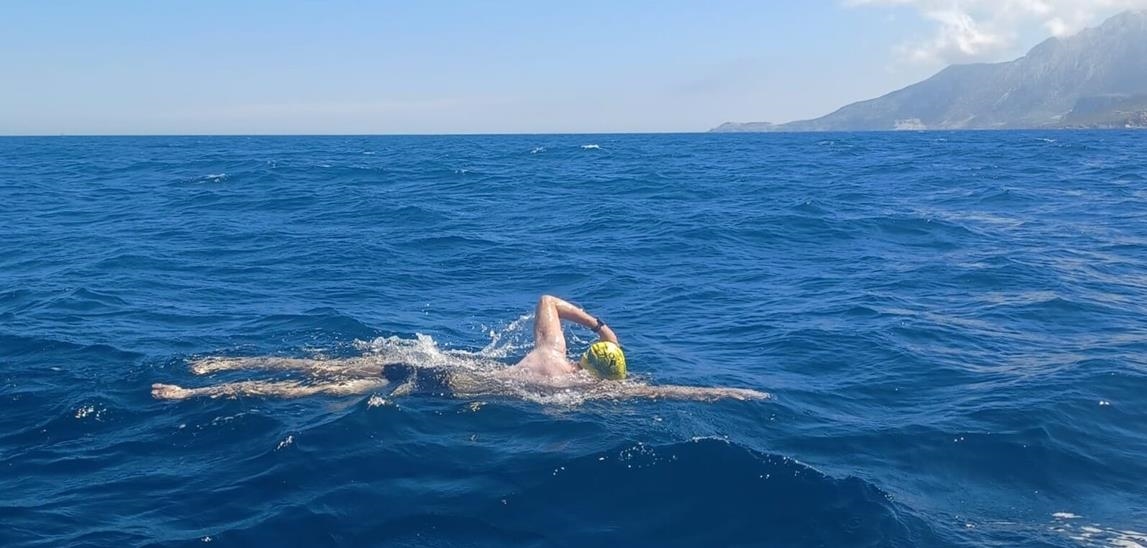 As an avid swimmer, Chris, 52, is no stranger to taking on extreme challenges, having previously traversed the 34km (21 mile) wide English Channel.

However, the Strait of Gibraltar is considered one of the world's most difficult long-distance open water swims, with participants having to cross one of planet's busiest waterways, contend with complex currents and tides and navigate marine life such as orcas, jellyfish and sharks.

Safely crossing the Strait is entirely weather dependent, with Chris – a partner specialising in Catastrophic Injury and Large Loss in the firm's UK Casualty practice – having to abandon his original plan to take on the challenge last year after it was cancelled due to unsafe conditions.

However, after continuing his training regime over the past 10 months, and a five-day wait in Spain for favourable conditions, Chris was finally given the green light on the morning of Tuesday 12 September.

At 9am local time, Chris and his support boat departed the southernmost part of the Iberian peninsular, Punta de Tarifa, with more than 1,000 colleagues back home in his Manchester office tracking his live progress online.

During the swim, Chris faced a multitude of obstacles, with one of the biggest challenges being avoiding some of the 300 container ships travelling through the Strait of Gibraltar each day, not to mention the ferries and fishing boats crossing between ports in Spain and Africa. If that wasn't enough, Chris also faced an array of marine life including dolphins, sperm whales and shortfin mako sharks.

After four hours and 50 minutes, Chris finally reached Cires Point, on the northern coast of Morocco, having raised a total of £3,855 to support projects helping disadvantaged children in Ukraine.

Upon his return to dry land, Chris, said "The first two hours were by far the hardest, where the swell and tankers churning the water made it feel like you were inside a washing machine at times. And even though my support boat was on hand in the event of an emergency, it was psychologically demanding knowing the Strait was 900m deep – five the times the depth of the English Channel.

"However, while the swim was personally challenging, I knew that at no point was my life ever truly at risk. Sadly, the estimated six million Ukrainian people displaced as a result of the Russian invasion cannot say the same.

"With no obvious end to the Ukraine crisis in sight, and with winter fast approaching, the situation remains dire for children and their families. Fortunately, thanks to the incredible generosity of colleagues, clients and family we're able to provide much needed humanitarian relief to children in Ukraine."

The work of Ukraine Charity includes funding orphanages and refugee shelters and providing medical equipment to children's hospitals.
End