Global law firm Clyde & Co has today announced plans to open an office in Vancouver, Canada following the agreement of a merger with local firm SHK Law Corporation, effective July 1 2021.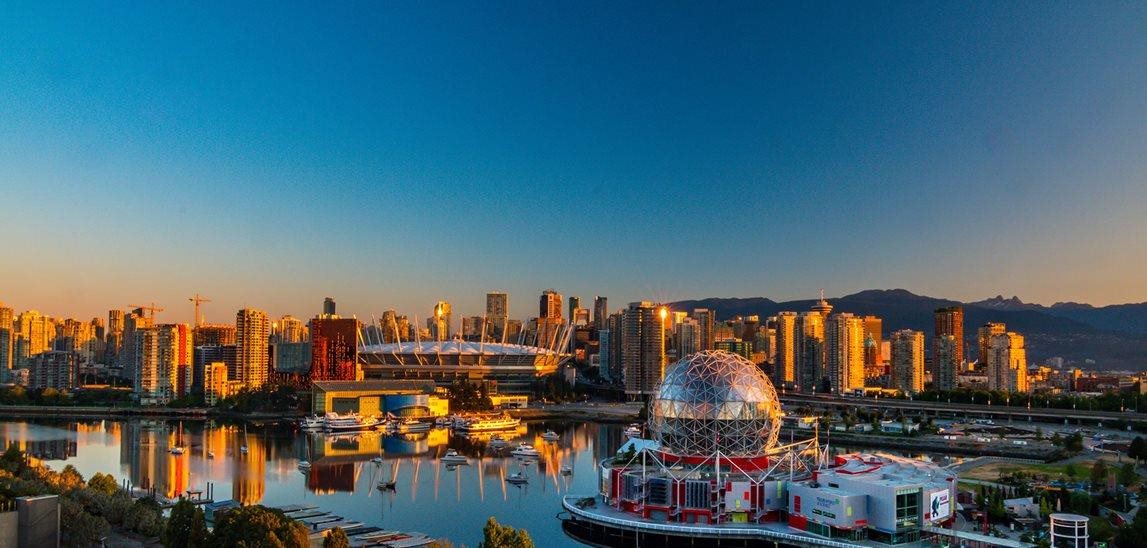 SHK is a leading insurance, construction and professional disputes-focused firm based in Vancouver. The firm's six partners (18 lawyers in total) have a particular emphasis on E&O and D&O, product liability, construction disputes and commercial litigation. They provide advice to a range of professionals, from architects and engineers, to actuaries and insurance brokers across nine industries, as well as to owners, contractors and their insurers. The team works with both domestic and London market insurers. In addition, the firm's business law group advises businesses from sole proprietors to multinational corporations on a range of business challenges and issues.
Clyde & Co first launched in Canada in 2011 through a merger with boutique insurance firm NPM and the opening of offices in Montreal and Toronto, and has grown to become the leading insurance law firm in Canada acting for both domestic and international insurers, especially the London market. The opening of an office in Vancouver, the third biggest market in Canada, extends the firm's presence into the west of the country, a significant insurance market, commercial and industrial centre.
"In SHK Law, we are joining forces with a firm with whom our existing Canadian offices share a common culture, vision and practice focus. The team has a leading reputation in both insurance and construction which will further bolster our leadership positions in these sectors globally and benefit our clients in Canada, North America and beyond."

Matthew Kelsall, Clyde & Co's Chief Executive Officer
"This merger is the crucial next step in our North American growth strategy following a period of consolidation. Merging with SHK not only gives us an on-the-ground presence enabling us to work closely with insurers in Western Canada, but also further deepens our construction offering in a region, which has a thriving infrastructure sector and a wealth of natural resources."

Carolena Gordon, Partner and Chair of Clyde & Co's North American Board
The partners joining Clyde & Co are:
Mark Braidwood, a litigation lawyer with expertise in the areas of construction, commercial and insurance law. Mark has conducted trials and appeals in all levels of British Columbia courts and has acted as counsel in arbitrations, administrative hearings, and mediations.
William Knutson QC, a highly regarded civil litigator who has conducted many trials and appeals at all levels of British Columbia courts, involving a wide range of civil disputes.
Seema Lal, a construction, insurance, and commercial litigation lawyer. In construction, Seema focuses on the negotiation and preparation of construction contracts, procurement issues, builders' liens, disputes and construction litigation, including claims for extras and delays.
Vanessa Reakes, a lawyer with expertise in professional negligence claims, construction, builders' liens, commercial litigation and insurance law. Vanessa is frequently retained to provide advice to a variety of professionals including architects, engineers and other design professionals; accounts; realtors and property managers; insurance and mortgage brokers; financial advisors, and private health practitioners.
Don Smith, whose litigation and dispute resolution practice is concentrated on construction claims, director's and officers' liability, defense of municipalities, product liability, and defense for property and liability insurers in complex multi-party claims.
Craig Wallace, P.Eng., whose practice is focused on commercial, construction, professional liability and insurance litigation, which sees him acting as counsel for design professionals, construction managers, owners, contractors and their insurers in all manner of disputes.
The expansion is the latest international growth for Clyde & Co in the last year following the announcement of openings in Phoenix, Las Vegas and Denver in the United States earlier in May, the opening of an office in Munich, Germany in February 2021, and an associated office in Nairobi, Kenya in October 2020.
Clyde & Co's offices in Montreal and Toronto are a key part of the firm's global insurance practice. The firm has a strong regional focus, advising both local and international clients across a range of complex and contentious matters. The firm's team of lawyers has knowledge of all aspects of insurance defense and coverage, property and casualty, professional liability, commercial, construction and infrastructure litigation, class action defense, arbitration and mediation.