Global law firm Clyde & Co has today announced the hire of Jan Spittka to extend its data privacy and cyber capabilities in continental Europe.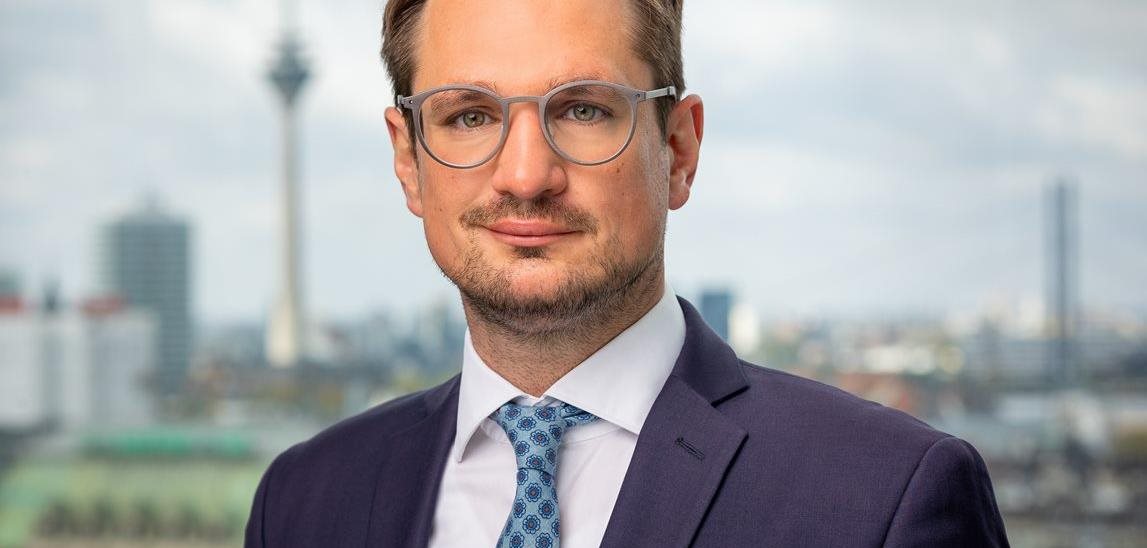 Jan, who joins from DLA Piper and will be based in Clyde & Co's Dusseldorf office, advises on all aspects of German and European law relating to privacy and data protection, cybersecurity and information technology. Jan has a special focus on complex data-related issues like the introduction of new technologies, international data transfers, cloud computing projects, processing of health and other sensitive data, ePrivacy and data breach handling. In particular, he advises on privacy and data protection as well as IT security requirements in the insurance and financial services sector.
Jan has been involved in a significant number of leading data and cyber breach cases, supervisory authority investigations and fining procedures as well as GDPR litigation and also brings a broad non-contentious expertise. His appointment bolsters and broadens the firm's data privacy, corporate insurance and cyber insurance practice in Germany and internationally. For cyber breaches, Jan is adding a dedicated German breach response capability to the firm's globally integrated service. He is a crucial addition to the firm's corporate insurance practice in Europe, driving forward not only M&A and regulatory matters but also enhancing the capabilities for Insurtechs and Fintechs as well as outsourcing and IT related matters for insurance clients. In addition, Jan will also be servicing clients from the firm's other key sectors, including marine, construction, aviation and others.
His arrival follows the opening of the firm's Munich office in February through the hiring of three leading insurance lawyers and their team who provide comprehensive and joined up corporate, transactional, claims and disputes services to the insurance sector. This year, Clyde & Co also announced two Counsel hires in Düsseldorf, corporate insurance lawyer Petra Scheida and experienced litigator Christoph Pies, as well as one Counsel in Hamburg, Georg Scherpf, who joined as Head of International Arbitration in Hamburg.
Dr. Henning Schaloske, Partner and head of the firm's German insurance practice, comments: "Jan is an important addition to our German and European corporate insurance services as well as global cyber team, the growth of which is a direct response to client need. The pandemic and the consequent shift to remote working, allied to increased regulation and enforcement, have made cyber risk and incidents all the more real for businesses. Jan will help us serve those businesses in Germany and continue to advise them in a joined-up manner across the globe."
Jan adds: "Clyde & Co's insurance and cyber expertise across its global platform will be a huge benefit to my practice. I'm joining a firm that has a clear strategic focus for clients in this area to match the huge demand from clients for sound, straight to the point and pragmatic advice."
Clyde & Co's global cyber practice provides an end-to-end cyber risk solution to clients. From pre-incident readiness and incident response through to regulatory investigations, proceedings, third party claims (including group litigation) and recoveries, the team assists corporate clients, insurers, insureds and brokers across the full cyber lifecycle. The cyber team has advised on over 2,000 cyber incidents and data breaches, ranging from small incidents through to some of the largest, most high profile, multi-jurisdictional incidents to date.
Clyde & Co is the world's pre-eminent insurance law firm, offering an unmatched depth of coverage and defence capabilities across every line of insurance and reinsurance business, from the smallest claim to the most complex loss. It provides a complete range of corporate, commercial, regulatory and advisory services including advising on policy wording issues, product development, funding options and recoveries.