Clyde & Co celebrates 5 years in Germany
Press Releases 19 November 2021 19 November 2021
Global law firm Clyde & Co is celebrating five years since it first established an office in Germany.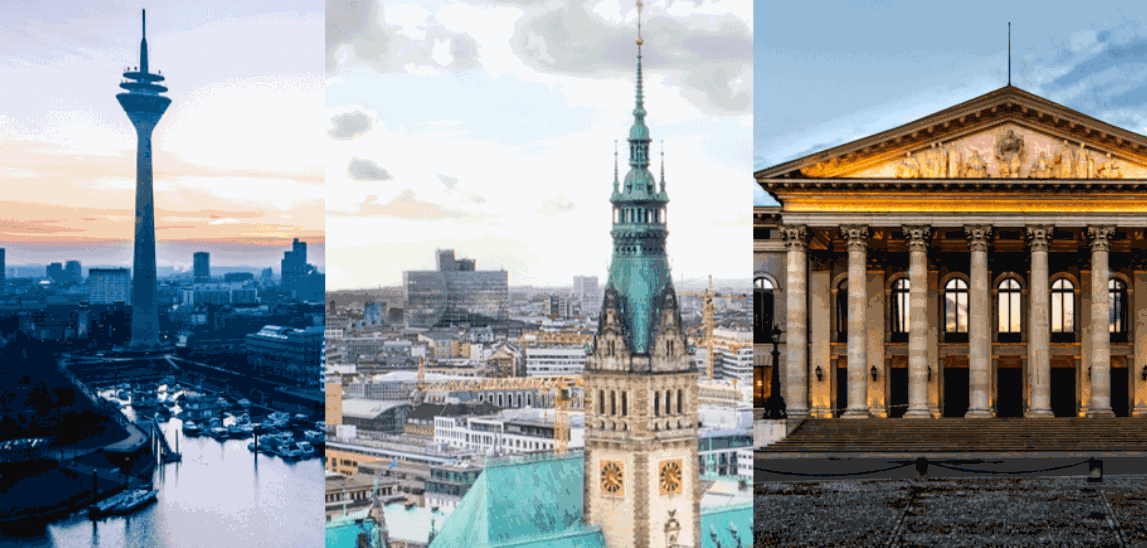 In 2016, Clyde & Co opened an office in Dusseldorf through the hire of a seven-lawyer team focussed on insurance and commercial disputes. Dusseldorf was Clyde & Co's first office in the country and is part of the firm's growing network in Continental Europe.
Clyde & Co's presence in Germany has since expanded to include offices in Hamburg, opening in 2019 with the hire of four marine litigation partners and their teams, and most recently in Munich earlier this year, with the hire of three leading insurance partners and their teams. The firm has also expanded through the hire of data privacy and cyber Partner Jan Spittka, corporate insurance Counsel Petra Scheida and dispute resolution Counsel Christoph Pies in Dusseldorf as well as international arbitration Counsel Georg Scherpf in Hamburg, all in 2021.
Today, the three offices comprise more than 100 employees and partners, serving clients in the firm's core sectors, in particular insurance, energy and marine.
Dr Henning Schaloske, Partner and Head of Clyde & Co's German Insurance Practice, comments: "I am extremely proud to have been a part of the firm's growth story in Germany, having joined upon the launch of the Dusseldorf office. I have enjoyed working with colleagues around the world to help grow our presence in the country and increase our offering to clients, with the addition of leading lawyers in Dusseldorf, Hamburg and Munich."
The anniversary comes as Clyde & Co has been named Insurance Law Firm of the Year in Germany by Best Lawyers, and by JUVE, the leading German legal trade magazine. The latter awards are based on a survey of clients, partners as well as young lawyers and judges by the editorial team at JUVE, and apart from outstanding expertise, criteria include strategic alignment, service orientation and future potential.
Clyde & Co now has six offices in Continental Europe with the German offices joining those in Paris and Nantes in France, and Madrid in Spain, which form a joined-up European practice managed by a European Board, which was established in 2020.
The firm has been in Continental Europe for nearly 30 years, with revenues in the region increasing threefold since 2016 when the firm opened in Germany. In France, Clyde & Co's lawyers provide disputes and commercial services to clients across firm's core sectors and act before the French courts in arbitration and mediation proceedings. It is also a platform for supporting clients in French-speaking countries in Europe, Africa, the Maghreb and the Middle East. In Spain, the firm's primary focus is on the international insurance and aviation sectors, providing a range of contentious and non-contentious services integrated with our global practice groups.
Clyde & Co Chief Executive Officer Matthew Kelsall comments: "Germany is and will continue to be an important market for us and our clients, a fact underlined by our decision earlier this year to expand our footprint in the country by opening in Munich. Since we opened there it has become a key part of our flourishing continental European offering that we will continue to build in order to serve our clients' interests."
The German practice has grown steadily since 2016. The claims and product teams support domestic and international insurer clients across all major insurance business lines, including financial lines (D&O, E&O, PI, Crime), casualty, property and CAR/EAR, and have built a reputation as a leading team for emerging risks such as cyber and W&I. In addition, the team advises insurers, reinsurers and other market participants on all aspects of regulatory and insurance distribution law, run-off solutions, insurance competition law, as well as on other insurance legal and compliance matters.
In addition, the firm's Global Marine Group operating in the country provides transactional and disputes advice to clients throughout the entire maritime industry: owners, charterers, P&I and insurers, shipbuilders, salvors, financiers, port authorities and governments.
End