Clyde & Co announces plans to open in Bangkok
Press Releases 21 November 2022 21 November 2022

Asia Pacific
Further strengthening the firm's presence in Asia and the fast-growing ASEAN region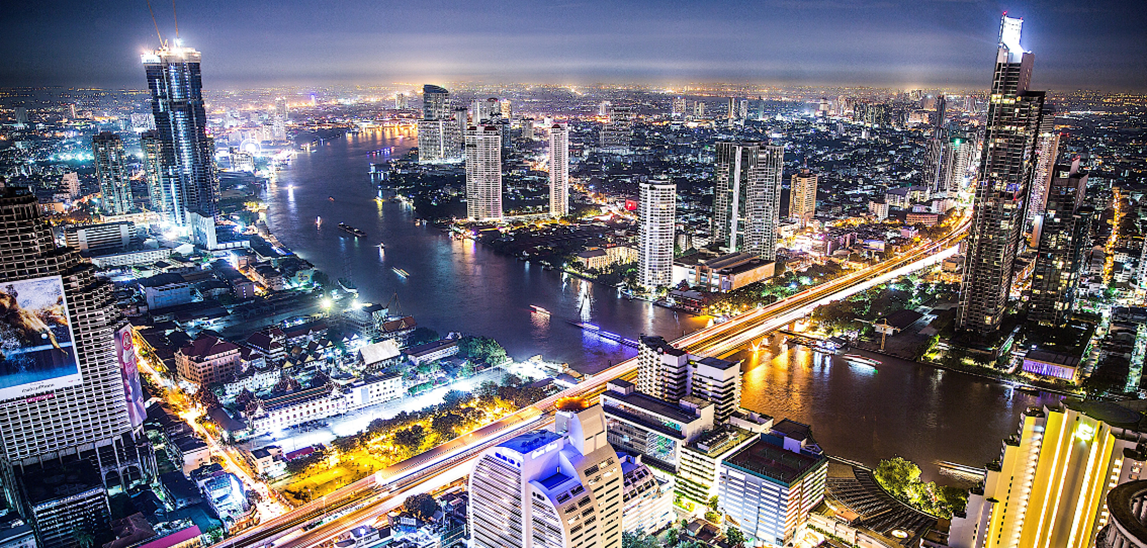 Singapore, 21 November 2022: Global law firm Clyde & Co has today announced that it plans to open an office in Bangkok, Thailand through the hire of Ian Johnston and Sorawat Wongkaweepairot, who both join from Kennedys.
The planned opening will further strengthen Clyde & Co's foothold in Asia and the expanding ASEAN region – establishing the firm in an increasingly important trading and insurance hub. The office will complement Clyde & Co's strong regional offering of over 350 legal professionals who advise clients in Australia, Singapore, Hong Kong, Mainland China, and across the ASEAN region and South Asia.
Through its Bangkok office, Clyde & Co plans to provide insurance advice to local and international insurers and reinsurers, as well as litigation services on Thai disputes, arbitration services on international and Thai disputes.
Ian Johnston is an international arbitration specialist with extensive dispute resolution experience and has worked in Asian markets for over two decades. He is dual-qualified in England & Wales and Hong Kong. Ian has strong expertise representing insurers, energy companies, developers, construction professionals and contractors in disputes in Asia and beyond the region.
Clyde & Co first opened in Asia Pacific in Hong Kong over 40 years ago, as one of the first international market entrants, and the firm has had a presence in Singapore for over 30 years. This year also marks ten years of Clyde & Co in Australia, which has grown to be the third-largest jurisdiction by revenue in FY21/22. In Asia, the firm's Beijing office, and its Chongqing Westlink Joint Law Venture in Mainland China will also shortly celebrate their 10th anniversary. The firm is ideally placed to also handle local work in the region, through its Clyde & Co Clasis Joint Law Venture in Singapore, and Clyde & Co Westlink in Mainland China.
Simon McConnell, Partner, and Chair of Clyde & Co's APAC Board, Hong Kong, comments: "The Bangkok market is a vital one for our regional and global insurer clients as well as many energy, construction, and transportation clients. The team has two decades of experience operating in the Asian market. Joining Clyde & Co as part of our bold growth strategy will enable them to work together with our leading practitioners across ASEAN, for the benefit of their practices and our clients."
Ian Johnston, comments: "All of us are hugely excited to join Clyde & Co. We know the firm as a premium brand for insurance not just in Asia but globally, and we hope to be able to take full advantage of the opportunities of this global dimension for our clients."
Matthew Kelsall, Clyde & Co's Chief Executive Officer, comments: "Bangkok is a key hub in the region.. Not only will opening here support the growth of our global insurance practice but provide a platform for growth in our other core sectors which are central to the fast-growth ASEAN economies. We are excited about the opportunities this move will provide us with."
The planned expansion is the latest international growth for Clyde & Co this year following the announcement of a permanent presence in Chile in August, and Calgary in October. Last year the firm announced office openings in Vancouver in July 2021, Phoenix, Las Vegas and Denver in the United States earlier in May 2021, and the opening of an office in Munich, Germany in February 2021.
Ian Johnston will become a Partner at Clyde & Co and the office will open subject to regulatory approval. Sorawat Wongkaweepairot will join as a Legal Director.
End