Clyde & Co grows Energy, Marine & Natural Resources practice in Singapore with Ton van den Bosch
Press Releases 01 November 2022 01 November 2022

Asia Pacific
Global law firm Clyde & Co has announced the partner hire of Ton van den Bosch in Singapore to further strengthen the firm's global Energy, Marine & Natural Resources practice in Asia Pacific. Ton will be based in the firm's Singapore office and will support clients across the Asia Pacific region and beyond.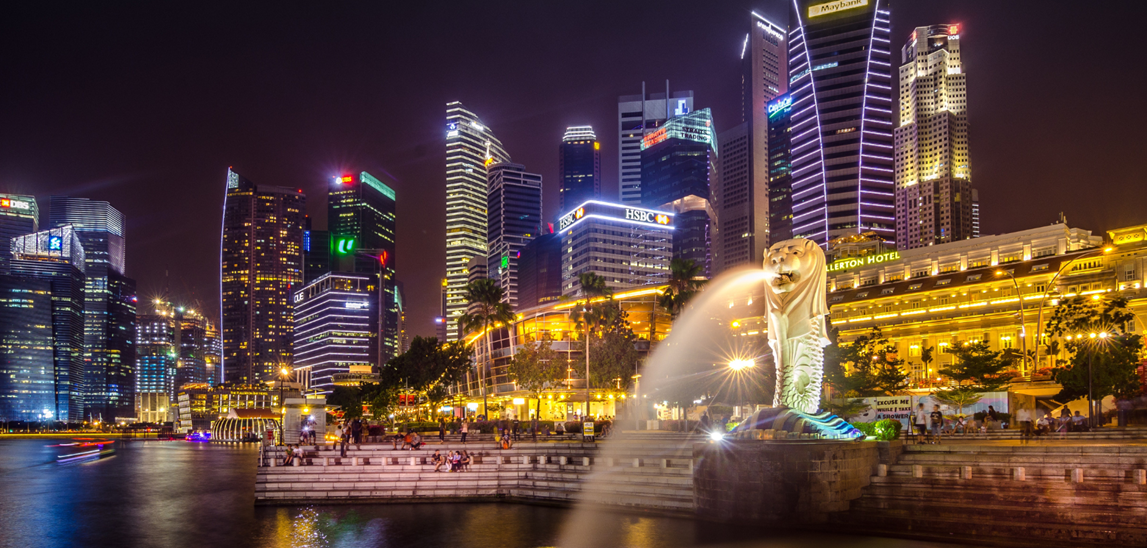 Ton joins Clyde & Co from Addleshaw Goddard, where he was Managing Partner of the Singapore office. He is dual qualified in England & Wales and in the Netherlands, with international experience gained in Singapore, Jakarta, New York, Amsterdam and Manila, both in private practice and several years in-house, including as General Counsel of a global listed container terminal operator and, prior to that, as General Counsel of a global FPSO and oil & gas contractor. Ton is a corporate, restructuring and project development specialist with a strong focus on the energy, offshore, logistics, ports, transportation, infrastructure, agribusiness and terminals industries in frontier and emerging markets in Asia, the Gulf and in Africa. His work was recognised by The Legal 500 in 2020, 2021 and 2022.
Ton's extensive ports and offshore expertise bolsters Clyde & Co's Asia Pacific team, which has been building in-depth trading, energy, maritime, infrastructure and projects market knowledge and expertise for over 30 years. Clyde & Co is one of few firms in the region with a dedicated international practice which includes energy, marine, natural resources, international trade and transportation.
Ton's hire follows recent growth in Clyde & Co's Singapore office, including the relocation of partner and marine insurance litigator Andrew Bicknell from London, the promotion to partner of insurance and reinsurance dispute resolution specialist Vanessa Lim, and the hire of corporate investigations, regulatory compliance and commercial disputes partner Weiyi Tan.
Simon McConnell, Partner and Chair of the APAC Board, comments: "Ton's expertise perfectly complements and further enhances our existing experience. We have been working for clients in the shipping, marine, and natural resources sectors in Asia Pacific for over three decades, and Ton's hire will further strengthen our leading practice in the region and no doubt his extensive experience will be invaluable to clients here."
Ton van den Bosch comments: "In my capacity as General Counsel, I frequently worked with Clyde & Co, and I have always been impressed by their responsiveness, pragmatic approach and industry expertise. Clyde & Co is a leader in the energy, transportation, commodities, logistics and ports space. It is an obvious fit that will provide great opportunities for our clients."
Thomas Choo, Member of the APAC Board, Managing Partner and Head of Corporate, Singapore, adds: "Coupled with his deep industry knowledge, Ton brings significant corporate capabilities and expertise, and is therefore ideally placed to assist clients in the energy, ports and infrastructure sectors with their corporate and transactional matters."
David Bennet, Partner and Global Chair of Clyde & Co's Global Energy, Marine and Natural Resources practice, adds: "Ton's in-depth knowledge of the sector as well as markets in Asia, the Gulf and Africa will further add to our global credentials. Our clients operate across borders and in globalised markets, and with our growing team we are well prepared to service their needs."
Clyde & Co is one of the largest and most experienced international law firms operating across Asia Pacific, with 58 partners and 300 lawyers, based across our 13 offices and associated offices in the region, providing a full-service combination of local and international specialists across all business sectors and practice areas.
End