JUVE Awards 2023: Clyde & Co named "Law Firm of the Year" for Insurance
Press Releases 27 October 2023 27 October 2023

UK & Europe
Leading German publication JUVE praises Clyde & Co for its forward-thinking approach and handling a high volume of high-profile proceedings.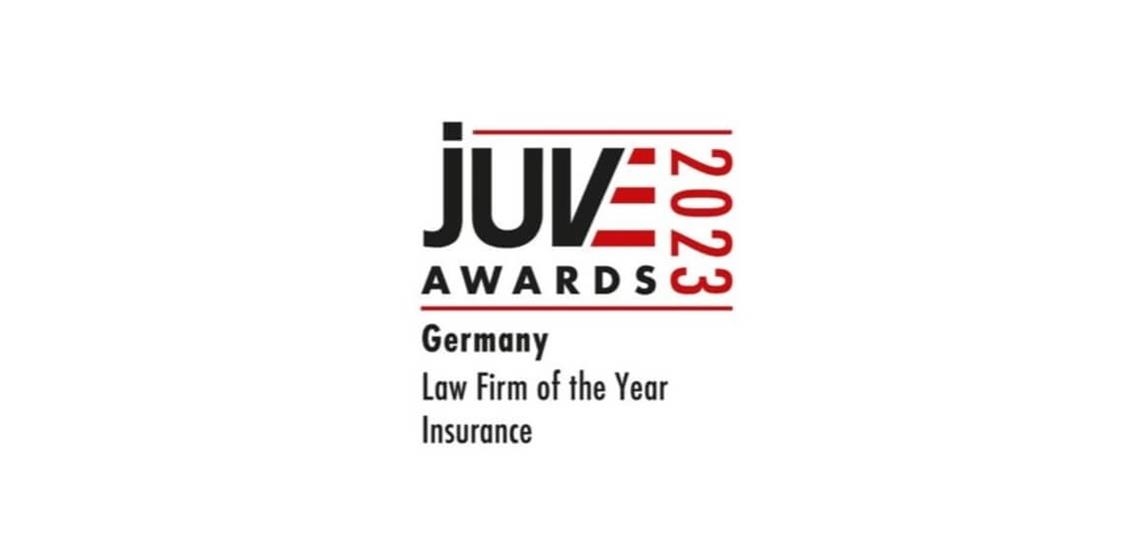 Clyde & Co was recognized as "Law Firm of the Year" in the Insurance category at the annual JUVE Awards ceremony, taking home one of Germany's most prestigious accolades. Legal publisher JUVE particularly emphasized the successful development in Germany and its team strength as well as the forward-thinking client offering of Clyde & Co's German Insurance team: "Its rise continues unabated. With its excellently functioning international network and a keen sense for future topics, Clyde & Co has recently continued to excel. After years of development, in which it occupied all relevant fields of sector advice, it is now fine-tuning the details – with success."
Furthermore, the jury highlighted the firm's "remarkable development in the field of cyber insurance" and the success of its Munich office, "which opened almost three years ago, [and] has since developed into one of the most important addresses for W&I insurance issues. Numerous large-volume proceedings are in the hands of the lawyers, who are also in demand as advisors."
"The award and our Tier 1 ranking for Insurance Law in the recent JUVE directory are a clear team success and great recognition of our great team spirit. Many thanks to our teams – and in particular our clients for their trust and confidence in us" says Henning Schaloske, head of Clyde & Co Germany's Insurance & Reinsurance practice. "We look forward to continuing this success story in Germany and together with our teams in Europe and globally driven by our values."
Following the same recognition in 2018 and 2021, the 2023 award is a testament to our lawyers' ground-breaking insurance work and client service in Germany and our success in the past years.
The JUVE Awards are regarded as the most significant accolades in the German legal market. This year, JUVE presented awards in 18 categories to law firms and in-house teams whose performances have been particularly dynamic over the past year. The winners are chosen based on extensive market research by the editorial team for the annual JUVE Handbook and over 8,000 individual conversations with clients and law firms.
End