Global law firm Clyde & Co has announced that it will establish a permanent presence in Chile for the first time. The office in Santiago will also serve as a regional hub to connect with other markets and consolidate its growth in Latin America.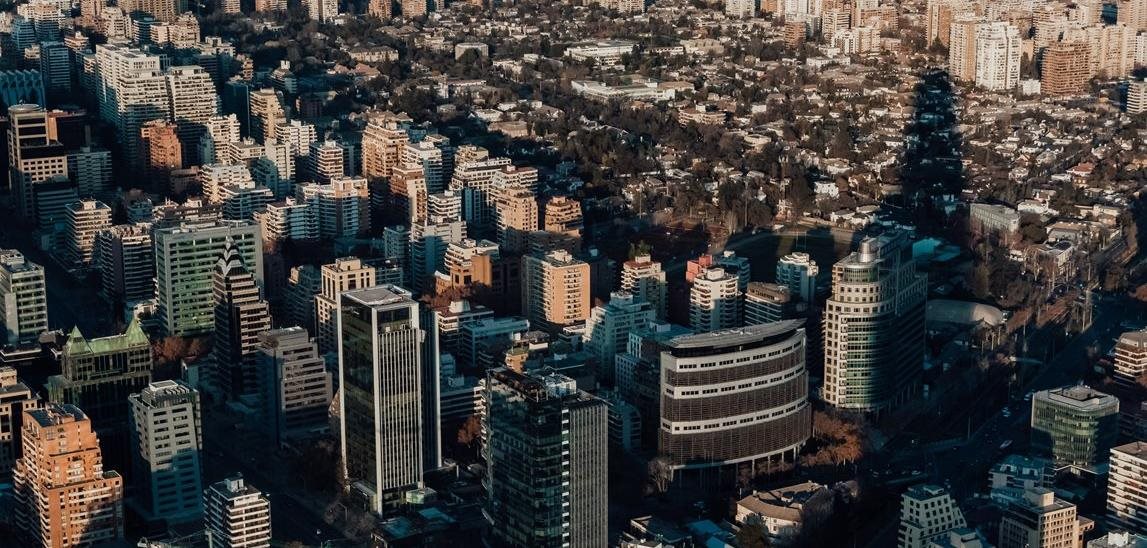 Clyde & Co initially formed an association with Grasty Quintana Majlis in January 2020, giving it a representation in Chile. This month, the partners of Grasty Quintana Majlis and leading projects and construction lawyers Juan Pablo Halpern and Arturo Pino will merge under a combined entity that will be known as Clyde & Co Chile.
The new firm will have 11 local partners and a team of 40 lawyers with expertise in corporate and transactional law, litigation, tax, labor and projects and construction.
The goal of integrating both firms as a merged entity into Clyde & Co is to enhance the synergy between all the teams in one office. This integration will be led by the new managing partner of Clyde & Co Chile, Franco Acchiardo and fellow partners Mónica Justiniano (Tax), Jorge Meneses and Marcelo Guerrero (Litigation and Arbitration), Christian Alvarado (Labor), Hugo Prieto and Arturo Pino (Corporate/M&A/Real Estate), and Juan Pablo Halpern (Projects & Construction) – to offer a world-class legal service driven by sector expertise and regional understanding.
The opening of its office in Santiago de Chile will allow Clyde & Co to strengthen its regional portfolio and deliver a comprehensive service to its clients, with a team of well-known professionals active in its core sectors, both in Chile and Latin America.
Lee Bacon, Chair of Clyde & Co's Latin America Strategy Group and member of the Clyde & Co Chile management board, comments: "Having worked closely with Grasty over the last two years, launching this exciting new operation alongside new colleagues at Halpern Pino was the natural next step. The opening is in line with our broader strategy in Latin America; of steady expansion with teams of sector leading and well-known experts underpinned by the platform of a globally integrated firm.
"Chile is an important market for clients operating in our core sectors and continues to be one of the fastest growing economies in Latin America. It is a fantastic springboard to support clients across the region wherever they need us. I'm looking forward to working on the ground with our team in the country, in expanding our insurance capabilities in particular and doing so alongside our growing and diverse team of next generation lawyers in the region."
Franco Acchiardo, Managing Partner, Clyde & Co Chile, comments: "I'm honoured to take on the role of Managing Partner of Clyde & Co Chile and I thank the partners for entrusting me with the responsibility of this new venture."
Alejandro Quintana, Partner at Grasty, Quintana, Majlis, adds: "We are proud to join Clyde & Co alongside the partners of Halpern Pino, where we can enhance our regional reach, along with giving our lawyers the possibility to develop within a global firm".
With the arrival of Clyde & Co, each of the three founding partners of Grasty, Quintana, Majlis – Michael Grasty, Alejandro Quintana and Arturo Majlis – will continue to play a strategic role in local and international clients and cases.
Matthew Kelsall, CEO at Clyde & Co, concludes: "The addition of these leading teams in our core sectors is in line with our recent steady expansion in the region and further afield. In particular, our litigation and arbitration team in the region will be enhanced by the addition of Grasty's and Halpern's expertise, with Halpern particularly renowned for projects and construction disputes.
"Moving forward, our continued growth in the region will be driven by a combination of our experienced and heavyweight more senior partners and a very exciting emerging next generation of talent in Latin America."
Across Latin America, Clyde & Co now operates offices in Mexico City, Sao Paulo, Caracas and Santiago with a more than 25 year-presence in the region. The office opening is the latest in a period of significant growth for Clyde & Co globally. Over the past year, the firm has opened offices in Phoenix, Las Vegas, and Denver in the US as well as an office in Vancouver, Canada through a merger with SHK Law Corporation. In July, Clyde & Co's merger with UK and Ireland law firm BLM went live, reinforcing the firm's position as the leading legal adviser in the insurance sector.