Clyde & Co opens in Calgary to further presence in Canada
Press Releases 12 October 2022 12 October 2022
Global law firm Clyde & Co has today announced that it has opened an office in Calgary, Canada through the hire of four partners.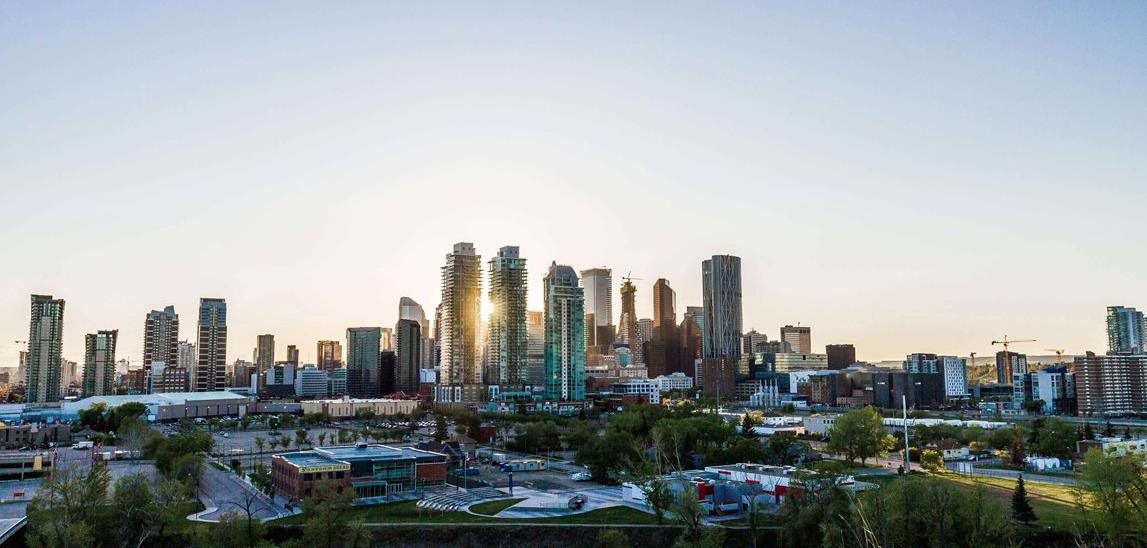 The opening of an office in Calgary consolidates the firm's presence in western Canada and indeed across the country's major commercial and legal centres, following its opening in Vancouver in 2021 when it merged with local insurance and construction firm SHK Law Corporation.
The partners have joined from McLennan Ross. They are:
Don Dear KC, a litigation and dispute resolution lawyer focusing on commercial insurance defence, including class actions, product liability, professional liability, construction, D&O claims and oil and gas litigation.
Alexis Moulton, an insurance and commercial litigation lawyer focusing on numerous lines of insurance, including coverage opinions, construction, product and professional liability claims including medical malpractice.
Jeff Weidman, an insurance, litigation, and dispute resolution lawyer focusing on defence of commercial insurance disputes, including auto, construction, tort, CGL, property, product liability, professional liability, occupiers' liability, class actions, and various forms of mediation/ADR.
Cynthia Aoki, an insurance defence and commercial litigation lawyer focusing on construction, E&O, product liability, CGL, and property claims.
Clyde & Co first opened in Canada in 2011 – in Montreal and Toronto – with a merger with NPM. In this time the firm has grown to become a leading law firm in Canada acting on coverage, litigation, corporate and regulatory matters for domestic and international insurers, and businesses in other sectors including construction and transportation. It also has a leading reputation for professional defence.
Carolena Gordon, Clyde & Co Senior Partner, comments: "The Calgary market is a vital one for our regional and global insurer clients as well as many energy, construction, and transportation clients. Each partner joining us has decades of experience operating in this market, and more than that, has an excellent culture fit with the firm. Joining Clyde & Co provides them with the opportunity to join our bold and ambitious firm and work together with our leading practitioners and professional management across the world, for the benefit of their practices and our clients."
Don Dear, Clyde & Co Partner, comments: "All of us are hugely excited to establish a "new" firm in the Calgary market. We know Clyde & Co as a premium brand for insurance not just in Canada but globally, and we hope to be able to take full advantage of the opportunities of this global dimension for our clients."
The expansion is the latest international growth for Clyde & Co this year following the announcement of a permanent presence in Chile in August. Last year the firm announced office openings in Vancouver in July 2021, Phoenix, Las Vegas and Denver in the United States earlier in May 2021, and the opening of an office in Munich, Germany in February 2021.
Clyde & Co's offices in Montreal, Toronto and Vancouver are a key part of the firm's global insurance and construction practices. The firm has a strong regional focus, advising both local and international clients across a range of complex and contentious matters.
End