The premises are home to a 23 bedroom, residential and day rehabilitation facility with a large therapy gym, skills kitchens, hydrotherapy pool, RehabHub, music room, café/dining space and a garden room. STEPS has been designed to feel non-clinical, comfortable and homely for clients during their stays, this really is clear when we visited and gives those staying there a real sense of independence. They also have one self-contained flat within the facility for those clients with specific needs and this has been used most recently with a young adult developing their own independence and a patient who had a baby just a few months old at their time of the rehabilitation.
On 13 April, Clyde & Co's Spinal Injury Subject Matter Group arranged a visit to STEPS Rehabilitation's residential centre in Sheffield for a tour of their facilities in order that we could fully understand and experience how they provide rehabilitation to clients recovering from brain, amputation and spinal injuries.
Welcomed to the centre by its founders and directors, Jules Shiel-Boulger and Toria Chan, we were able to view and sample some of the state-of-the-art upper and lower limb robotic equipment used as part of the rehabilitation process. The RehabHub is home to some incredible technology, developed by Fourier Intelligence and Thor Assistive Technologies, including the Arm Motus, Wrist Motus and Ankle Motus. Our teams tried the equipment to appreciate first-hand how it incorporates games into rehabilitation, allowing patients to play alone or with others, making their rehabilitation a much more fun and engaging process which has delivered excellent results.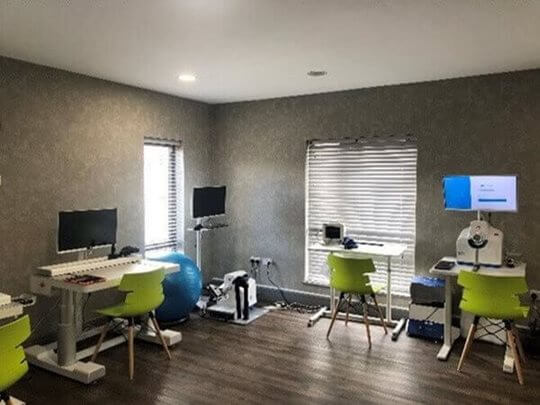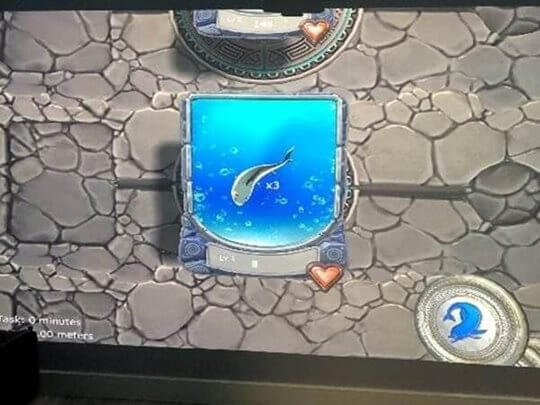 STEPS also offers MindMaze technology, which uses neuroscience to create movement-based digital solutions to holistically train and assess motor and cognitive function objectively.
We tried out the MindPod, which is one of only two in the UK. It provides new technology in a tranquil setting, offering an immersive experience for clients to promote recovery of motor skills and cognitive function. This uses a projector and camera to lock onto the individual who is then encouraged to explore arm movements as part of the game in a variety of scenarios, with a dolphin swimming around in accordance with the user's own movements. It is again an engaging game-form of therapy for clients, comes with anti-gravity assistance and can be used in a wheelchair, or standing and they also offer an exoskeleton for those who cannot stand unaided.
Many patients engage in these alternative forms of therapy and comment how they do not realise they have been undertaking therapy for the allotted time. The centre's experience is that it has engaged both the younger and older patients and has assisted those who previously seemed less motivated and has resulted in excellent progress.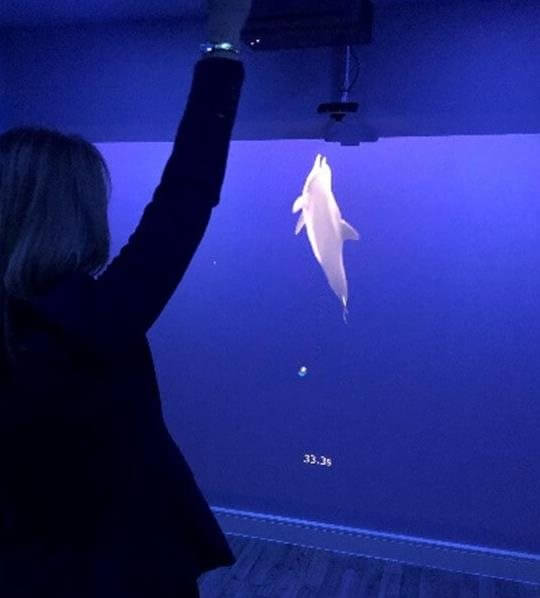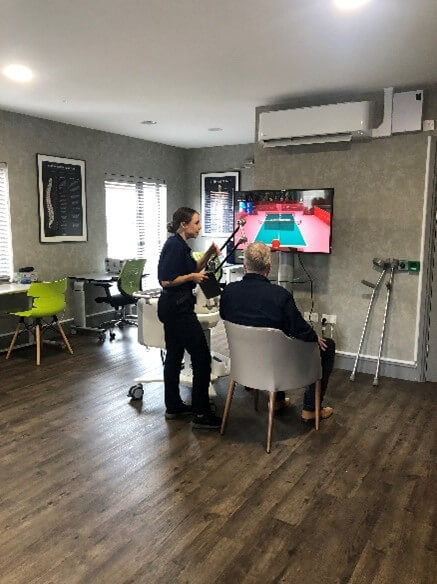 All of the technology demonstrated tracks progress for each user and improvements can be seen and built on at every session, then translating into improved ability in respect of their activities of daily living.
We were also fortunate to speak to representatives from STEPS Prosthetics who provided insight into some of the difficulties her clients face and their offering of an on-sight unit for adjustments to prosthetics whilst at the facility.
Full details of the technology on offer can be found on STEPS website.