Clyde & Co Chile strengthens its corporate & advisory practice
Press Releases 09 August 2023 09 August 2023
Clyde & Co Chile strengthens its corporate & advisory practice by incorporating an experienced lawyer as legal director.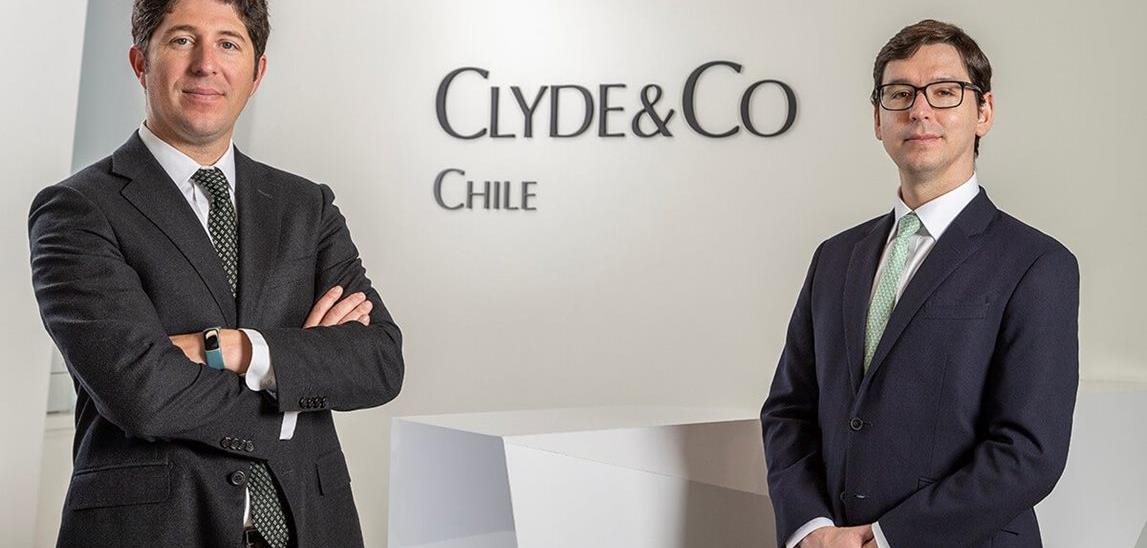 Attorney Francisco Javier Nualart, with a broad background in transactions, has joined the firm to reinforce the team led by Franco Acchiardo.
---
After completing its opening in Chile, a year ago, and following the addition of Felipe Hoetz as a partner in the Insurance and Reinsurance practice in January this year, Clyde & Co has now welcomed Francisco Javier Nualart, an attorney from the Pontifical Catholic University of Chile and LL.M graduate from the London School of Economics, as Legal Director of the Corporate/M&A practice.
Francisco Javier, a renowned advisor in the legal market coming from Baker McKenzie Chile, brings twelve years of experience in real estate, technology, mining and infrastructure transactions, among others, with both local and foreign companies. Additionally, he has been consistently recognized by leading publications, such as Chambers & Partners, The Legal 500, and Leading Lawyers.
As part of the global law firm Clyde & Co, Francisco Javier will continue to provide world-class legal services and contribute to the expansion of the Corporate practice, which has recently added teams in the Middle East and Africa to its network.
"We are delighted to welcome Francisco Javier. As a firm, we aim to take on new challenges in response to our clients' needs and having a Corporate/M&A Legal Director role will allow us to continue delivering exceptional results and positioning ourselves in the market."

Franco Acchiardo, Managing Partner of Clyde & Co Chile
Francisco Javier, on his part, states, "It is an honor to join Clyde & Co Chile's team and be a part of its talented group of lawyers. I look forward to contributing my insights in this new role, and above all, providing the best opportunities for growth and delivering solutions to our clients.
With the arrival of the new Legal Director, Clyde & Co Chile now boasts 12 partners and 4 Legal Directors, leading a team of over 40 specialized lawyers in various sectors, including corporate law, litigation, taxation, labor law, insurance, and project development.
About Clyde & Co
Clyde & Co is a leading global law firm, helping organisations navigate risk and maximise opportunity in the sectors that underpin global trade and commercial activity, namely insurance, aviation, marine, construction, energy, trade and natural resources. Globally intergrated, the firm has 490 partners, 2400 lawyers, 3200 legal professionals and 5500 people overall in nearly 70 offices and associated offices worldwide.
End