Rent in Covid19: Can landlords get their money?
Market Insight 15 June 2020 15 June 2020

UK & Europe

Coronavirus
Welcome to the third episode in our real estate coffee break video discussions, focussing on the topical issues facing our real estate clients.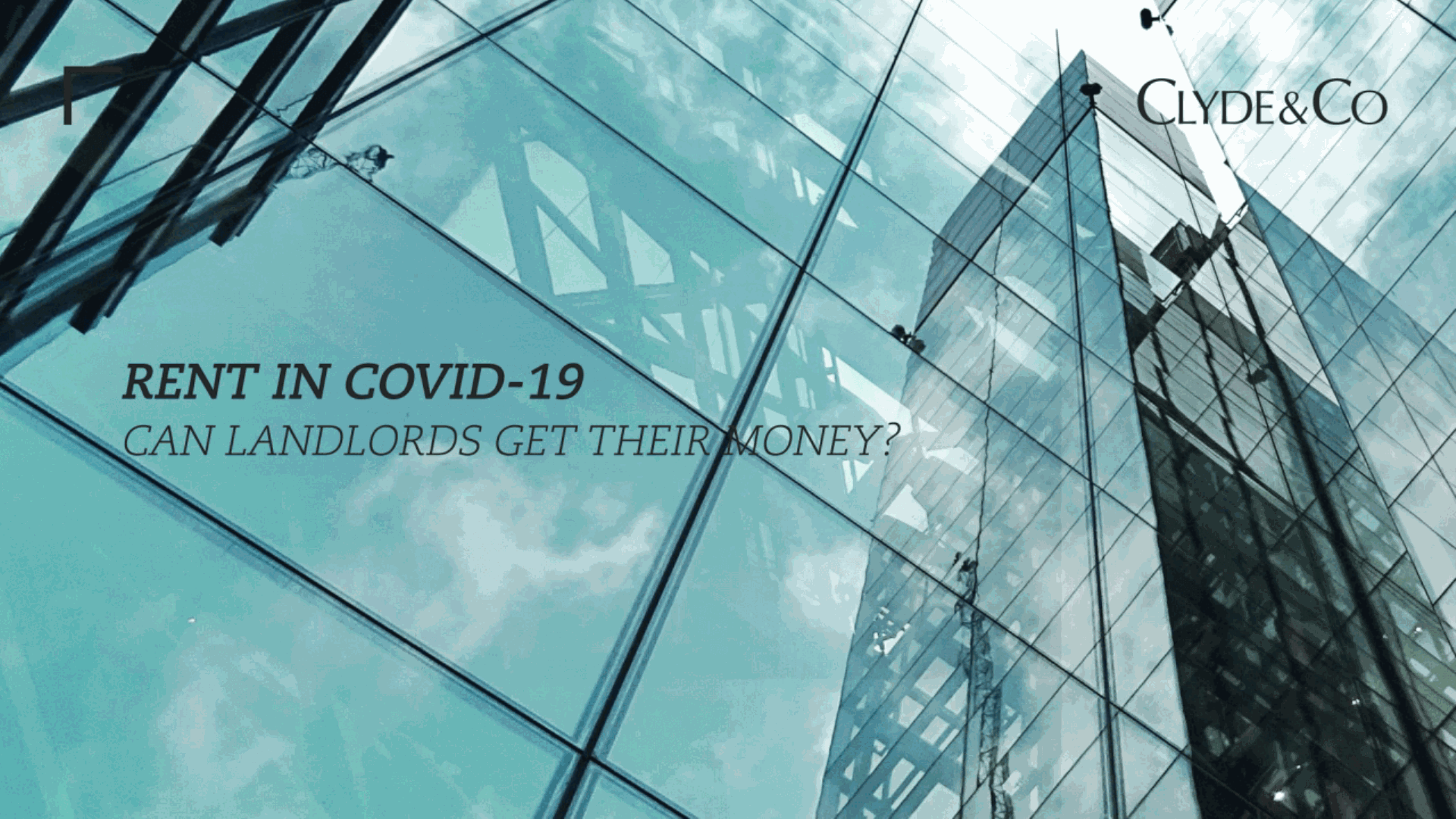 In this video, property litigators Keith Conway and Jeremy Stephen discuss how COVID-19-related legislation is continuing to affect landlords' ability to collect rent.
If you have any queries, please get in touch with your usual Clyde & Co contact.
End