The insurance industry and climate action: COP26 and beyond
Market Insight 30 March 2022 30 March 2022

UK & Europe

Climate Change
Between 31st October and 12th November 2021, the UK hosted the 26th Conference of the Parties (COP26) in Glasgow. COP26 achieved many "firsts", including a focus on the importance of biodiversity and sustainable development in achieving a just transition, an agreement to "phasedown" unabated coal, and an unprecedented level of action and commitment from the private sector.
It is now generally accepted that the financial system at large, and the insurance sector, in particular, have a vital role to play – and a major vested interest – in efforts to implement an orderly and fair transition to net zero carbon emissions and to foster resilience to climate risk.
In their chapter published in the International Comparative Legal Guide - Insurance & Reinsurance 2022, Partner Nigel Brook and Senior Associate Wynne Lawrence discuss the physical, transition and liability risks faced by (re)insurers. Indeed, increasing losses resulting from climate change and the speed of the race to net zero will accelerate the need for innovative responses in the insurance market.
It can be expected that as nation states ratchet their ambition through the COP process, climate-focused action from financial services, including (re)insurers, will keep pace in 2022 and beyond.
The participation of (re)insurers in and around the COP process allows the industry to shine a light on the critical role it can play in the transition to net zero as both investors and risk-carriers.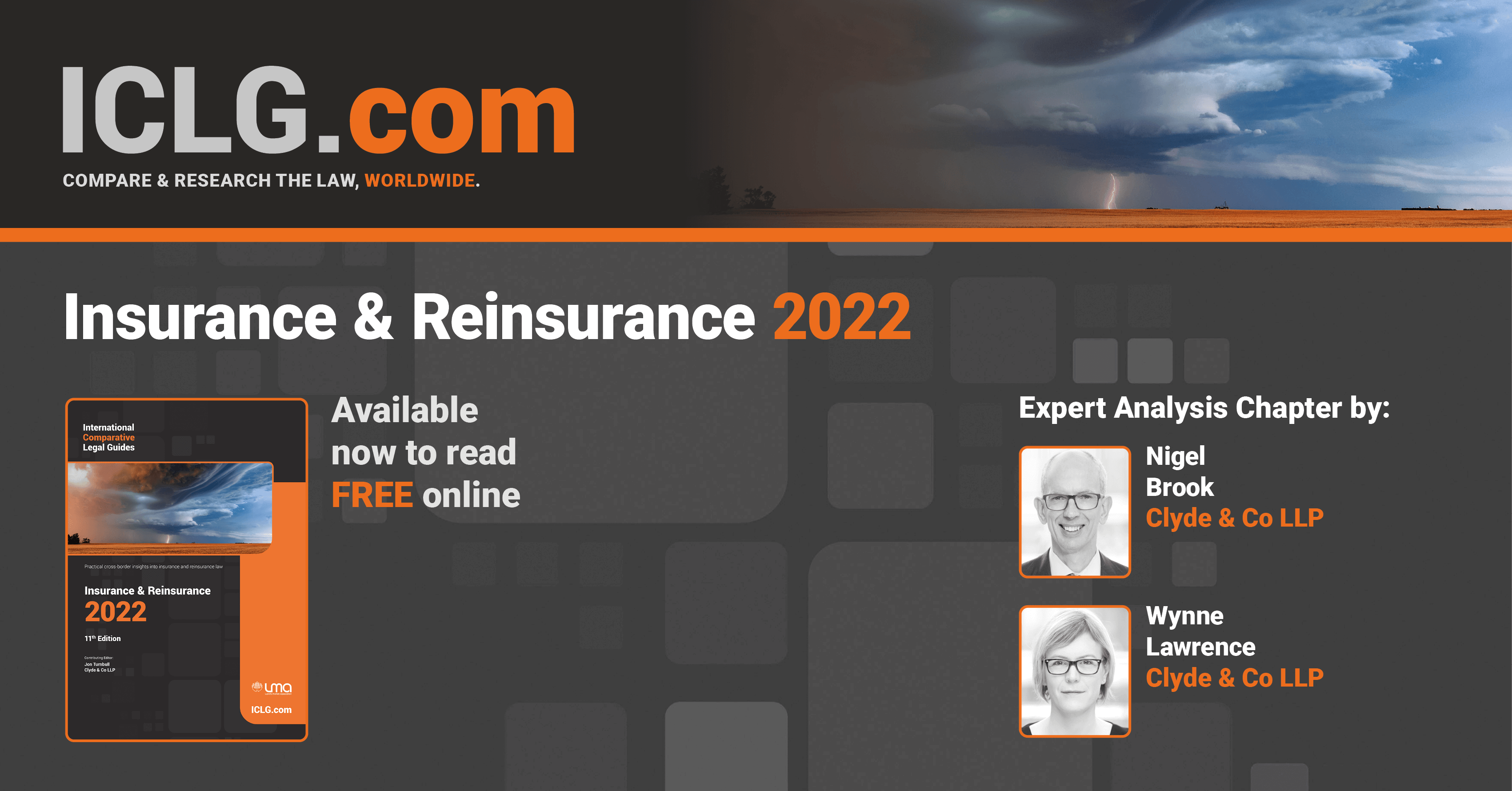 End