Slavery and Human Trafficking Statement – Financial Year Ending 30 April 2019
This slavery and human trafficking statement is made on behalf of Clyde & Co LLP, ("Clyde & Co"), pursuant to section 54 of the Modern Slavery Act 2015 (the "Act") for the financial year ending on 30 April 2019.
The Firm
Clyde & Co is a limited liability partnership registered in England and Wales with registered number OC326539 and registered office of The St Botolph Building, 138 Houndsditch, London, EC3A 7AR, United Kingdom. It is a law firm authorised and regulated by the Solicitors Regulation Authority of England and Wales. Outside the UK, Clyde & Co has branches in France, Qatar and the UAE.
Clyde & Co is a dynamic, rapidly expanding global law firm focused on providing a complete legal service to clients in our core sectors.
Our approach
Clyde & Co has a zero-tolerance approach towards any form of slavery, servitude, forced or bonded labour, or human trafficking (collectively referred to as 'modern slavery' in this statement). We will not support any arrangement or relationship that is knowingly involved in modern slavery. We are committed to ensuring that there is no modern slavery in our business or in our supply chains, and to acting ethically and with integrity in all our relationships.
Clyde & Co is a signatory to the United Nations ("UN") Global Compact. This is a global initiative that calls upon companies to align their strategies and operations with universal principles on human rights, labour, environment and anti-corruption, and take actions that advance societal goals. As a signatory, we produce an annual Corporate Responsibility and Inclusion Report that sets out how the principles of the UN Global Compact are integrated across our business environment, including principles one ("the protection of internationally proclaimed human rights") and four ("the elimination of all forms of forced and compulsory labour").
Our practices in relation to combating modern slavery
We consider Clyde & Co itself to be relatively low risk in relation to modern slavery, given the sector in which we operate. Our current practices in relation to combating modern slavery are set out below.
Employment
We apply the highest possible standards in the recruitment and employment of our people. We conduct due diligence on our prospective employees prior to them joining Clyde & Co. When recruiting, we comply with all local employment legislation and any applicable regulations.
All of our staff are expected to comply with relevant laws and professional codes of conduct, as well as Clyde & Co's internal Anti-Slavery and Human Trafficking Policy, Whistleblowing Policy, and other policies and procedures.
We are an Accredited Living Wage Employer, meaning that we have committed to pay all of our employees a fair living wage. This commitment is also extended to contractors of the firm.
Training
We organised online training on modern slavery to be completed by key individuals globally that we have identified as dealing with any aspect of procurement on behalf of Clyde & Co.
Our suppliers
Clyde & Co has long-term relationships with many of the businesses it engages to run its premises, such as catering and cleaning providers. Clyde & Co does not make any demands of such suppliers that may lead them to violating laws, including modern slavery. By way of example, we require such suppliers to pay their employees who work at our London office a salary which is at least equivalent to the London Living Wage.
The majority of our suppliers are based in the UK and supply standard goods or services. We have a database of our first-tier suppliers which we are in the process of consolidating to maximise co-ordination and control.
We perform vetting and due diligence on any new suppliers, particularly our larger suppliers by spend and those we consider to be higher risk.
With regard to existing suppliers to our London office, we have performed a risk assessment exercise and have not identified any occurrence of modern slavery in our supply chain. We require our suppliers to conduct a similar exercise with regard to their own suppliers. We are in the process of extending the risk assessment exercise to our other Clyde & Co offices.
We have pro-forma supplier contracts which we are increasingly using for companies directly supplying Clyde & Co. These pro-forma contracts have provisions stating that the supplier must:
comply with all applicable laws, statutes, regulations and codes relating to labour, anti-slavery and human trafficking laws, including but not limited to the Modern Slavery Act; and
ensure that any person associated with the supplier in performing the goods or services in connection with the agreement, does so only the basis of a written contract which imposes on the third party the obligations to comply anti-slavery and human trafficking laws. The supplier is made responsible for the third party's compliance with such laws, and shall be directly liable to Clyde & Co for any breach.
Third party professionals
We have a pro-forma letter of engagement for instructing a third party professional, such as an expert or a foreign lawyer. In this pro-forma letter, we ask the third party professional to warrant that they comply with labour, anti-slavery and human trafficking laws, including but not limited to the UK Modern Slavery Act 2015, and that any subcontractor used by the third party professional in relation to the engagement does likewise.
Steps we will be taking to combat modern slavery in the 2019-2020 financial year
We will be rolling-out the online training on modern slavery to all remaining staff in our UK offices, and to our international offices. Where we consider it appropriate, we will also provide face-to-face training to targeted individuals;

We will be increasing the numbers of our suppliers on these contracts by seeking to use such contracts when existing contracts expire, and wherever possible contracting with new suppliers on the basis of our pro-forma contracts. Where it is not possible to contract on the basis of our pro-forma contract, we will be ensuring that modern slavery issues are addressed in each contract;

We will be increasing the levels of due diligence performed on both new and existing suppliers, including in relation to modern slavery, and ensuring that such checks are built into our global Procurement Policy; and

We are developing a template risk assessment guidance plan to assist our procurement teams when procuring goods and services.
Approved, and signed by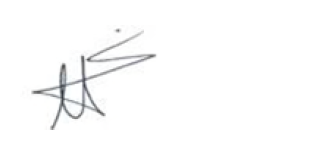 Peter Hirst, Senior Partner
For Clyde & Co LLP